Welcome to the law office of Richard M. Kallman.
Our strengths derive from our ability to address a variety of legal issues, our commitment to new technology and our specialized knowledge of complex areas of law.
RICHARD M. KALLMAN, SOLE PRACTITIONER
Professional Experience
Over 25 years of experience in commercial and real estate, commercial and corporate law.
Whipple & King, P.C. (1990-2001) - Partner, Salem & Ipswich, MA. Supervised residential real estate conveyancing practice including; attorney and paralegal staff; managed Ipswich satellite office; zoning and land use permitting before Ipswich Municipal Boards. Represent Commercial Lenders.
Vena, Truelove & Lahey (1988-1989)- Associate, Boston, MA. Helped build residential and commercial real estate practice.
Serino, Harrington & Vernaglia - Associate, Boston, MA. Conducted residential and commercial real estate closings.
Professional Activities
Institution for Savings Corporator (2007-Present)

Board of Directors, Ipswich Business Association (1993-Present)

Past President, Ipswich Business Association (1994-1996, 2003)

Board of Directors, Ipswich Rotary Club (2002-2003)

Member of the Ipswich Rotary Club (2001-2003)

Ipswich Bar Association Member (1990-Present)

Legal Counsel, Essex County Trail Association (1997-2000)
Education
1983 Boston University; Juris Doctor

1980 Hofstra University - Hempstead, NY; Bachelor of Arts, Economics Phi Beta Kappa
Approved Closing Attorney
Amerihome Mortgage

Banknorth

Carteret Mortgage

CitiMortgage, Inc.

Countrywide Home Loans

East Boston Savings Bank

The First National Bank of Ipswich

Flagstar

Georgetown Savings Bank

Institution for Savings

Mortgage Master

Mortgage Financial Services

New England Moves

Sovereign Bank

Wells Fargo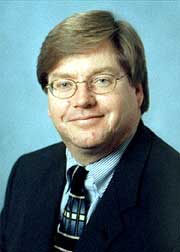 � Kallman Law, All Rights Reserved
4 South Main Street, Suite 11 - Ipswich, MA 01938 978.356.2934 (phone) 978.356.9663 (fax)